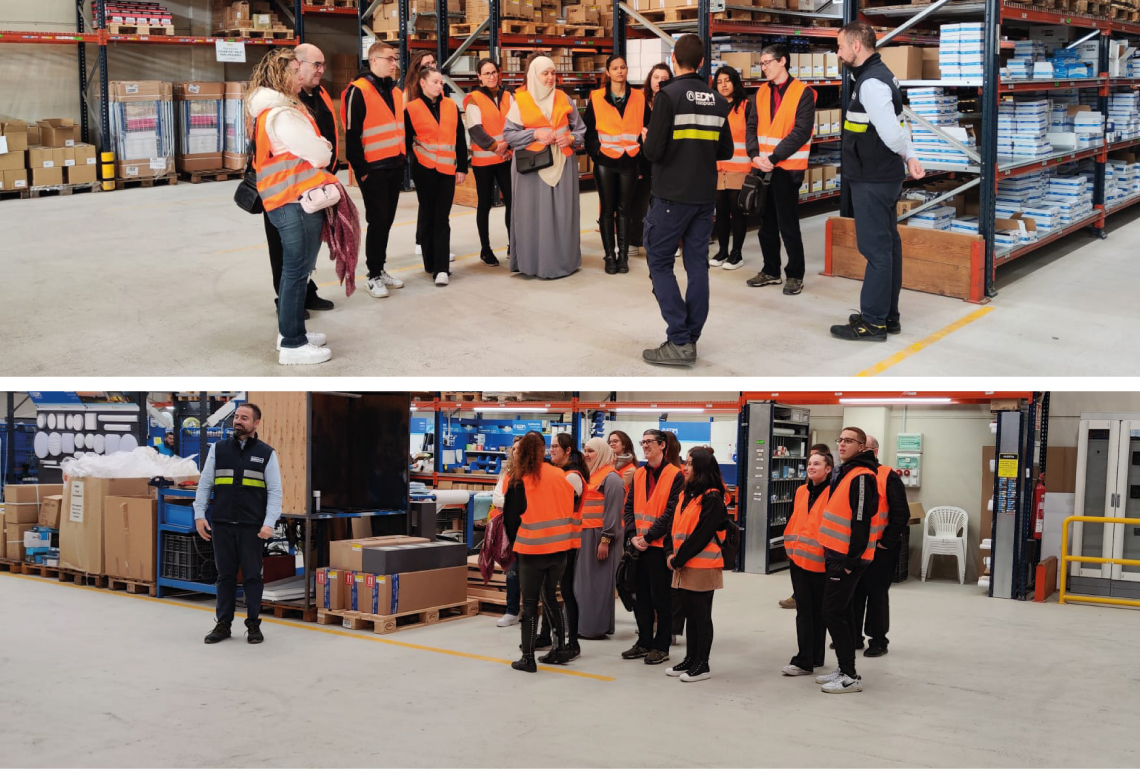 Visit of CFGS Administration and Finance students
The students of the CFGS of Administration and Finance of the IES Ramón Berenguer IV of Cambrils, visited us last April 14th to see our facilities and to know how they work.
The visit was useful for the students to know first hand all the logistic warehouse and showroom, to expand their knowledge of supply management, their concepts in human resources, training in workplaces, etc... They have also been able to get to know the more than 4000m2 Showroom with its more than 18500 references and its demo shop.
We are very happy to participate and collaborate in the training of young people and to be able to help solve any doubts and  queries they may have. We would like, as usual, to thank the institutions, centres and companies that take us as an example to train their students.