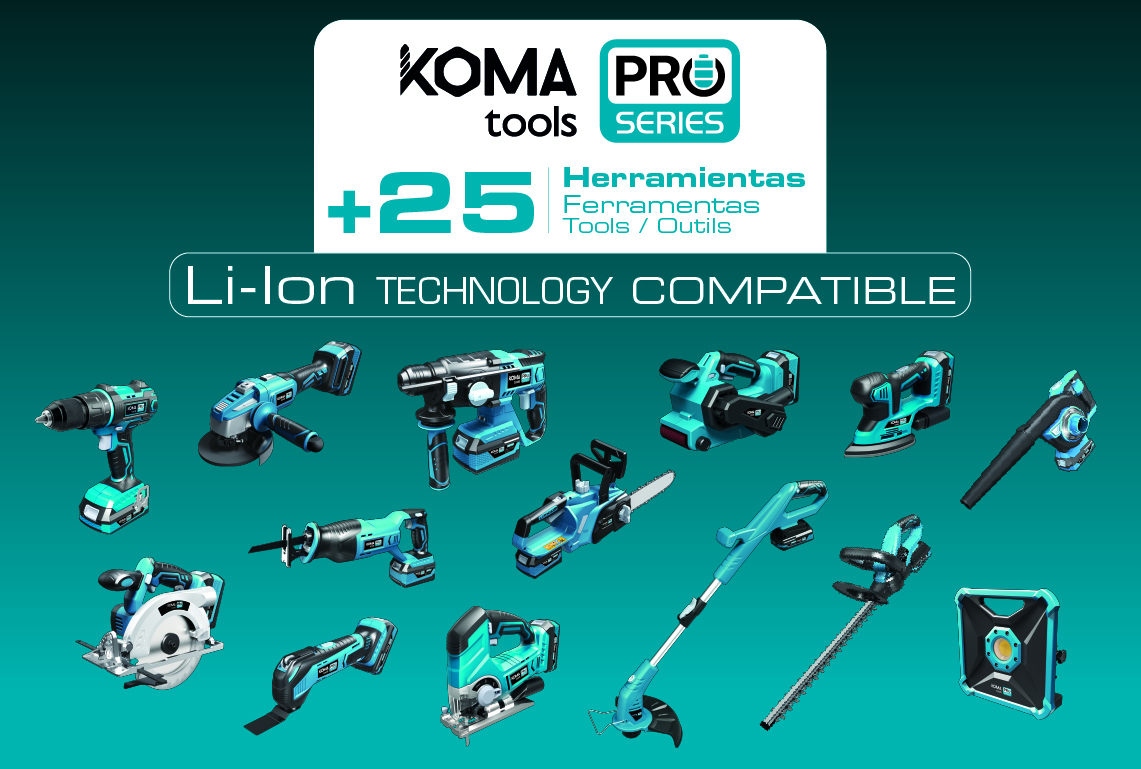 Koma Tools Expansion
During the next few weeks, some of the new products will be available for customers: battery-powered rotary hammer kit, impact wrench, battery-powered grinder kit, eccentric sander, battery-powered jigsaw kit, saber saw, compressor... With this new addition we have arrived to a total of 26 tools that can be used with the same types of battery.
At the same time, the 220V machinery catalog is being expanded. Among the novelties we can highlight two models of 1,400W and 1,600W High Pressure Washers, hammer drills and screwdrivers.
With this expansion, Koma Tools becomes one of the flagship families of Elektro3-EDM Product. With a great reputation for quality-price in the market, it becomes a very attractive alternative for the national DIY-hardware market.