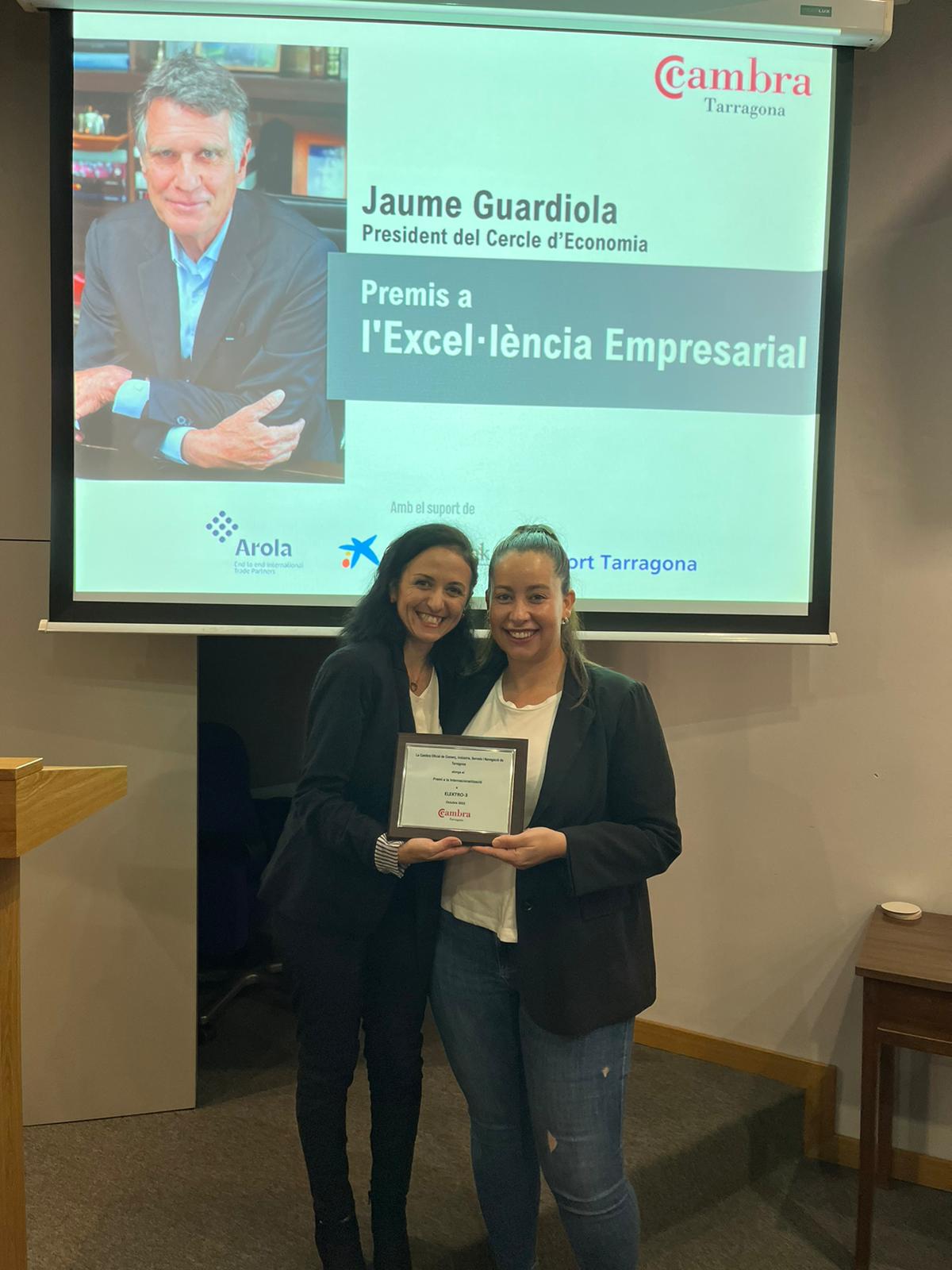 Elektro3, award for Internationalisation by the Tarragona Chamber of Commerce
Elektro3 has been awarded with the prize for Internationalisation, one of the categories of the Business Excellence awards given each year by the Tarragona Chamber of Commerce. This award is a further recognition of the excellent work being done in the company, with a trajectory of more than 30 years and already exceeding 18,500 active references in the catalogue.
The success of our growth is linked to internationalisation, where our export department strives every day to achieve new goals beyond our national borders. An excellent job that has now received recognition from the Tarragona Chamber of Commerce, but which the company has valued from day one and is grateful for the efforts of its collaborators.
We are a team and the merit is joint, today, we are already more than 200 people working in the facilities of Vila-seca that together with more than 130 commercial agents form the great family of Elektro3.
Our thanks to the Tarragona Chamber of Commerce for this recognition and to our team for making it possible.