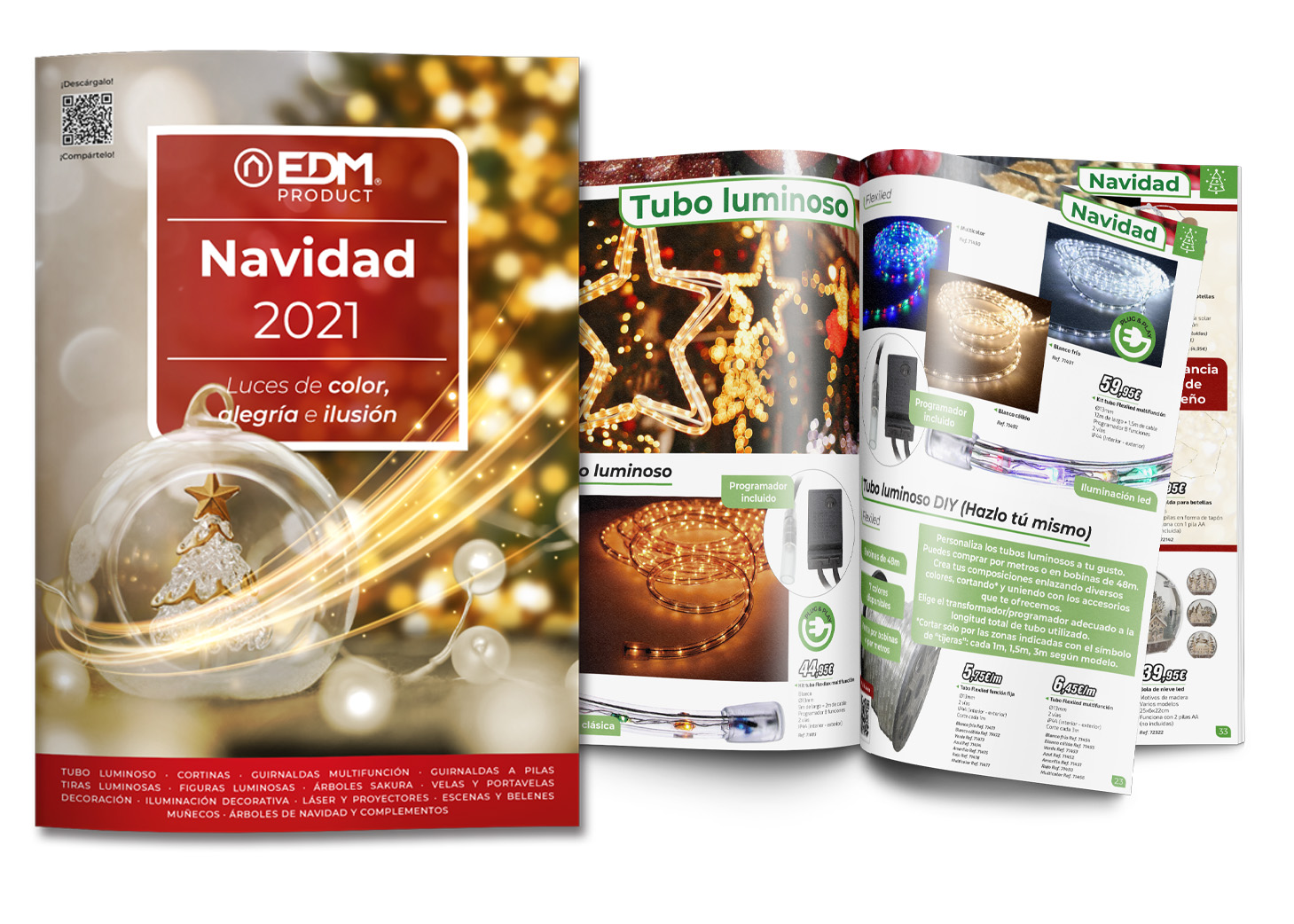 New catalogue Christmas 2021
Now available: the new catalogue for Christmas 2021  with 56 pages dedicated to products intended to enjoy these special season holidays.
As every year, we present a huge variety  assortment of garlands, curtains and light strips: plug-in, battery-operated, multifunction, controlled from the Smartphone, single-colour  or multicolour, etc.
But that´s not  all: we do have selected a host of decorative objects that will share the Christmas spirit to every household, such as stars , decorative and illuminated shapes, Christmas decoration objects, dolls that sing and dance and endless ideas that will provide a Christmas touch whatever the style of our home.
Of course let's not forget the Christmas trees , to which we have dedicated a very special section, both for them and for those accessories that will give them that touch of decorative elegance that they deserve.
And following tradition, we propose several models of nativity scenes and everything you need to create it as beautiful as it is realistic.
Let's hope that all the illusion that we have deposited in the creation of this catalogue, it is translated into happiness so that you enjoy these wonderful season holidays.