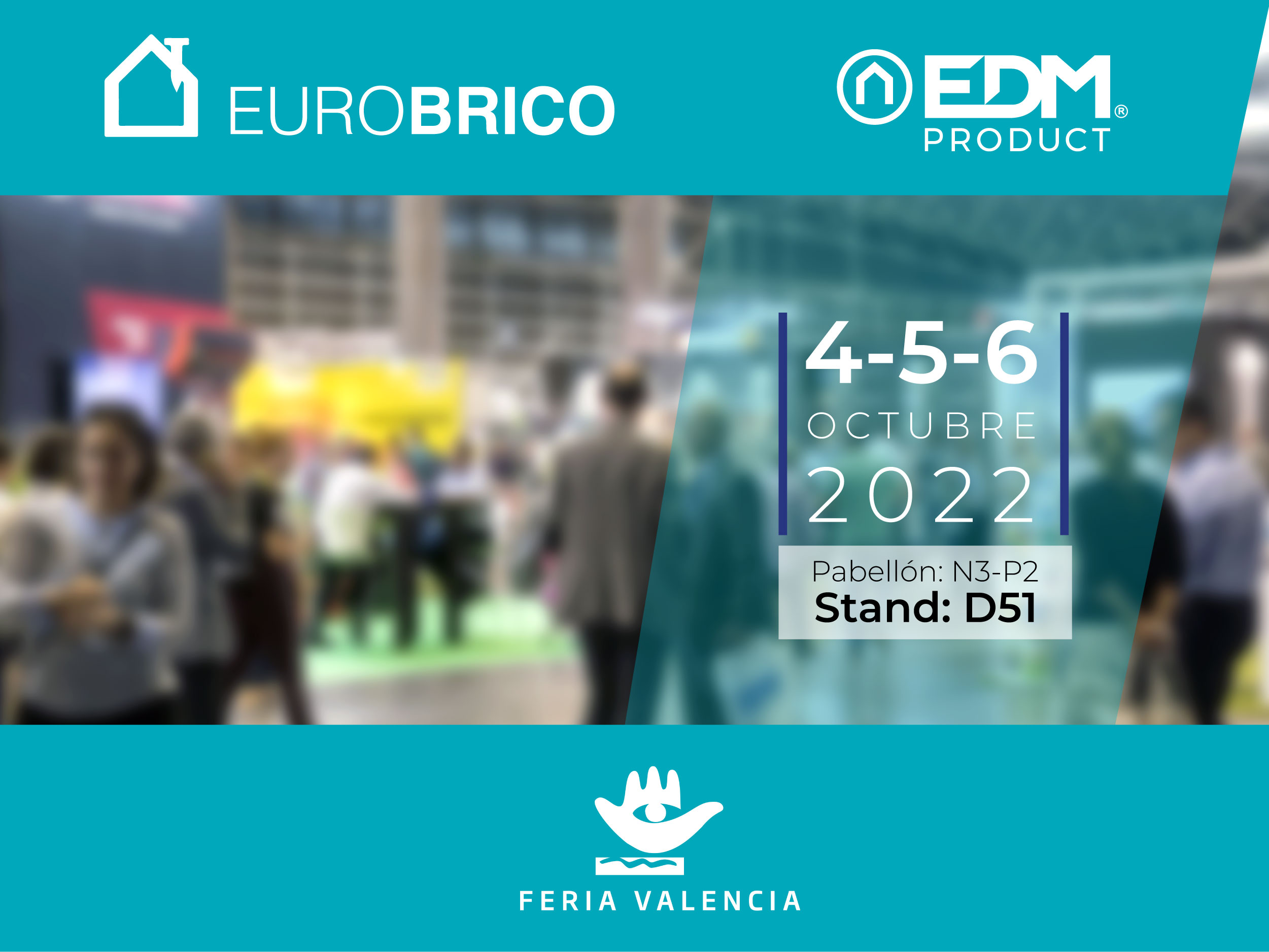 Eurobrico 2022
Elektro3 - EDM will be part of Eurobrico 2022, the event where the present and future of the hardware store come together.
From October 4 to 6, Elektro3 - EDM will be part of the Eurobrico international DIY fair, at Feria Valencia. A meeting point for the main national agents and also the large international stores, from France, Italy and Portugal, Germany, Austria, Belgium, Poland and the United Kingdom, all of them related to DIY, the garden, the hardware store and the decor.
At the Fair, the company will announce both the latest developments in the sector's services, as well as the wide range of products it has.
Elektro3 offers its customers all the tools for their business, from the touch catalog to the innovative on-screen signage service. A service offered exclusively by the company, with which technology is incorporated into commercial spaces, with touch screen televisions and virtual shop windows.
A specialized team offers the most innovative solutions on the market; with a personalized design of each point of sale, adapting to the needs of each business.
"There is no better knowledge of a product than its experience." With this appointment, the company invites you to visit its Showroom, a transparent and open space where you can see and experience all the products in its catalogue, as well as learn about the latest in display systems designed and produced by the company.
Elektro3 already has more than 18,000 references, including a wide variety of leading brands. At the international fair, its main brand, EDM Product, the pillar of the company, will be shown, as well as the most recent; KOMA TOOLS, and GOURMET KITCHEN.
The fair is presented as the reunion edition for the entire sector. A unique event where Elektro3 will not only have a presence at its own stand (D51). It will also participate with its solutions and latest technical advances within "The hardware store of the future 4.0", a project directed by Antonio Valls. A place where the visitor will be able to learn in detail about the future of the shopping experience, enhancing the comfort of the end customer.