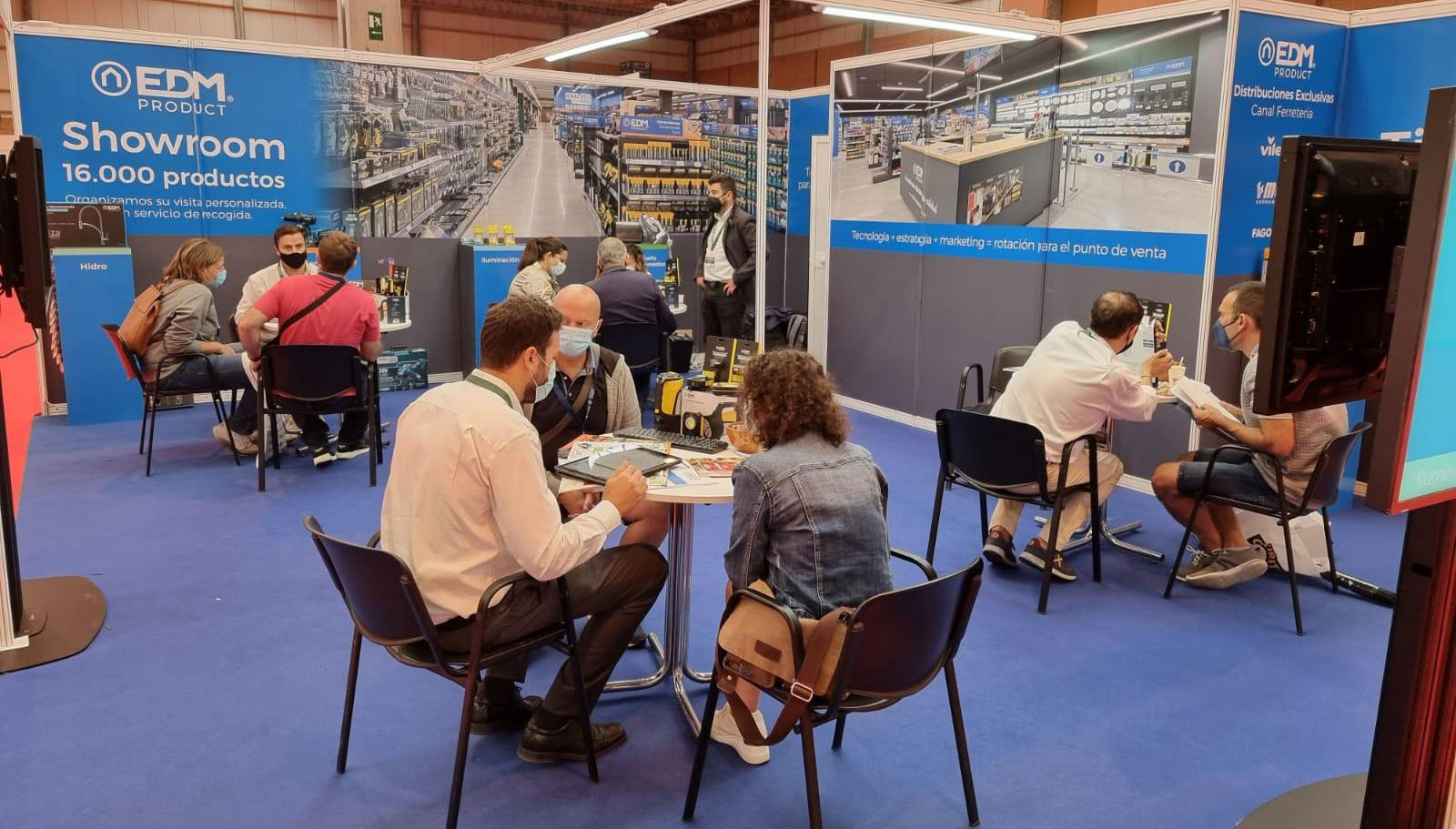 COFERDROZA 2021
On September 23rd  and 24th , the COFERDROZA Business Fair was held in Zaragoza.
As it was to be expected ,  EDM was there with a stand of more than 40m2 where we presented the novelties for this Autumn-Winter season , all of them present in the new seasonal brochure that was received with great acceptance. Among the new references we wish to stress the incorporation of 2 new series of taps: Getaria and Cascais or the new sink taps: Ibiza, Calella and Algarbe.
We have taken advantage of the proximity of this Fair to remember that the doors of our Showroom are open for our clients where they can see first-hand the extension of our catalogue and services that we offer. Another concept that has been received with open arms is the global concept that we offer to our clients, both at a technological level, product presentation and integral system. EDM is more than a brand of products, it is a new business concept that we are delighted to put at your fingertips and our friends from Coferdroza have been able to verify it.