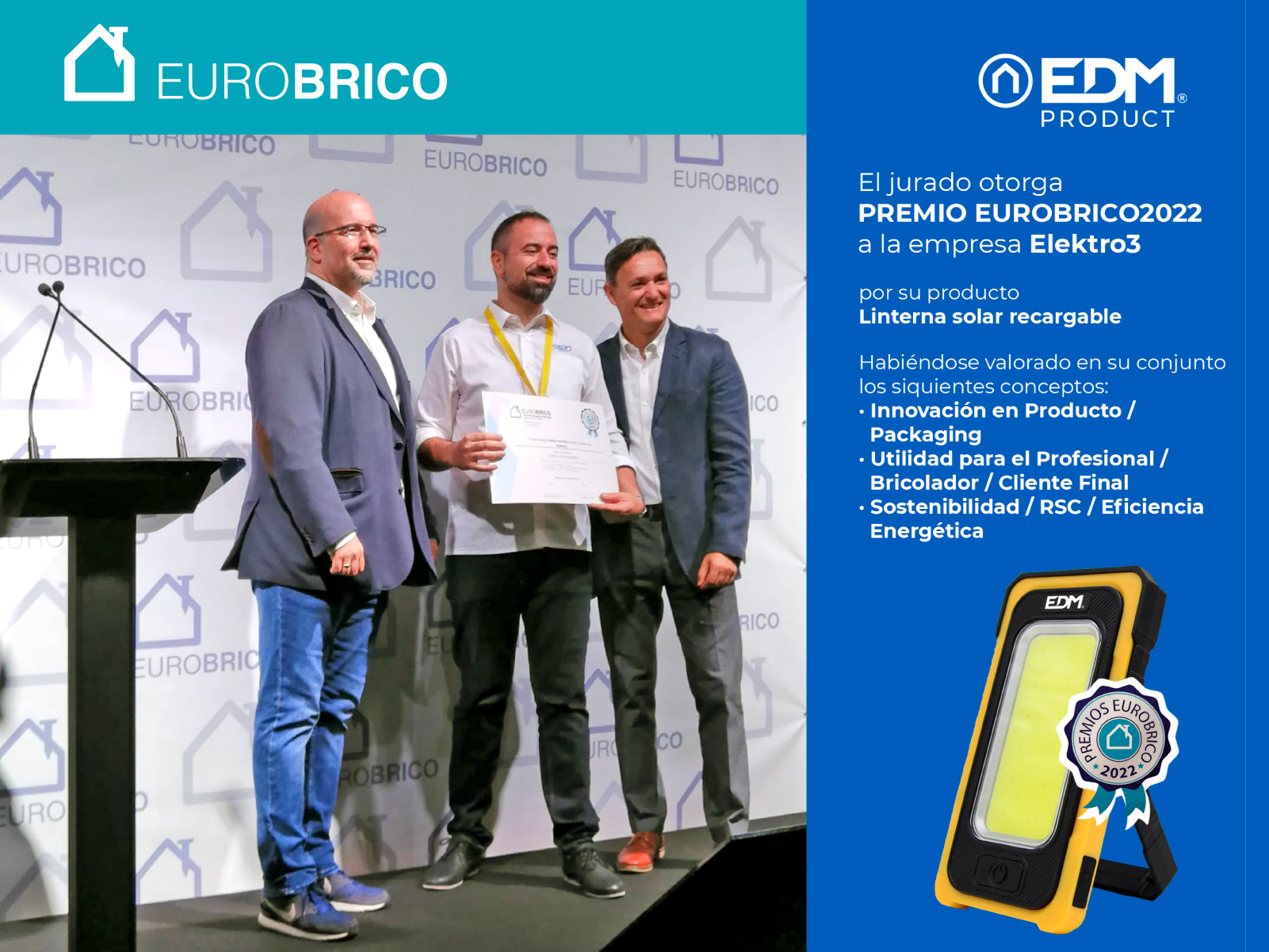 EUROBRICO 2022: a pleasant experience
Our presence at the Eurobrico Fair closes with satisfactory results, this being a meeting point for the company with its customers.
Likewise, making contact with international agents has been a great success, with the participation of professionals from countries such as Germany, the Netherlands, Saudi Arabia, Japan, Morocco, France, Italy, Portugal or the USA.
This has meant a growth of 12% compared to the last edition, held 4 years ago.
We also had a presence at the 4.0 hardware store, where we exhibited our touch screen system and some of our implementations. Both small hardware stores and large chains came to visit our most outstanding novelties, new product lines and new articles.
During the morning of October 6, the Eurobrico 2022 awards were held, where a very demanding jury valued innovation, packaging, the usefulness of the product for the customer and its sustainability, social responsibility and energy efficiency. This is where the new 10W EDM rechargeable solar flashlight [ref. 36126]. The product has a magnet, support, top light, emergency light, and Power Bank function. It can be charged through a solar panel built into the flashlight or by current. An indispensable tool for beach or mountain excursions.