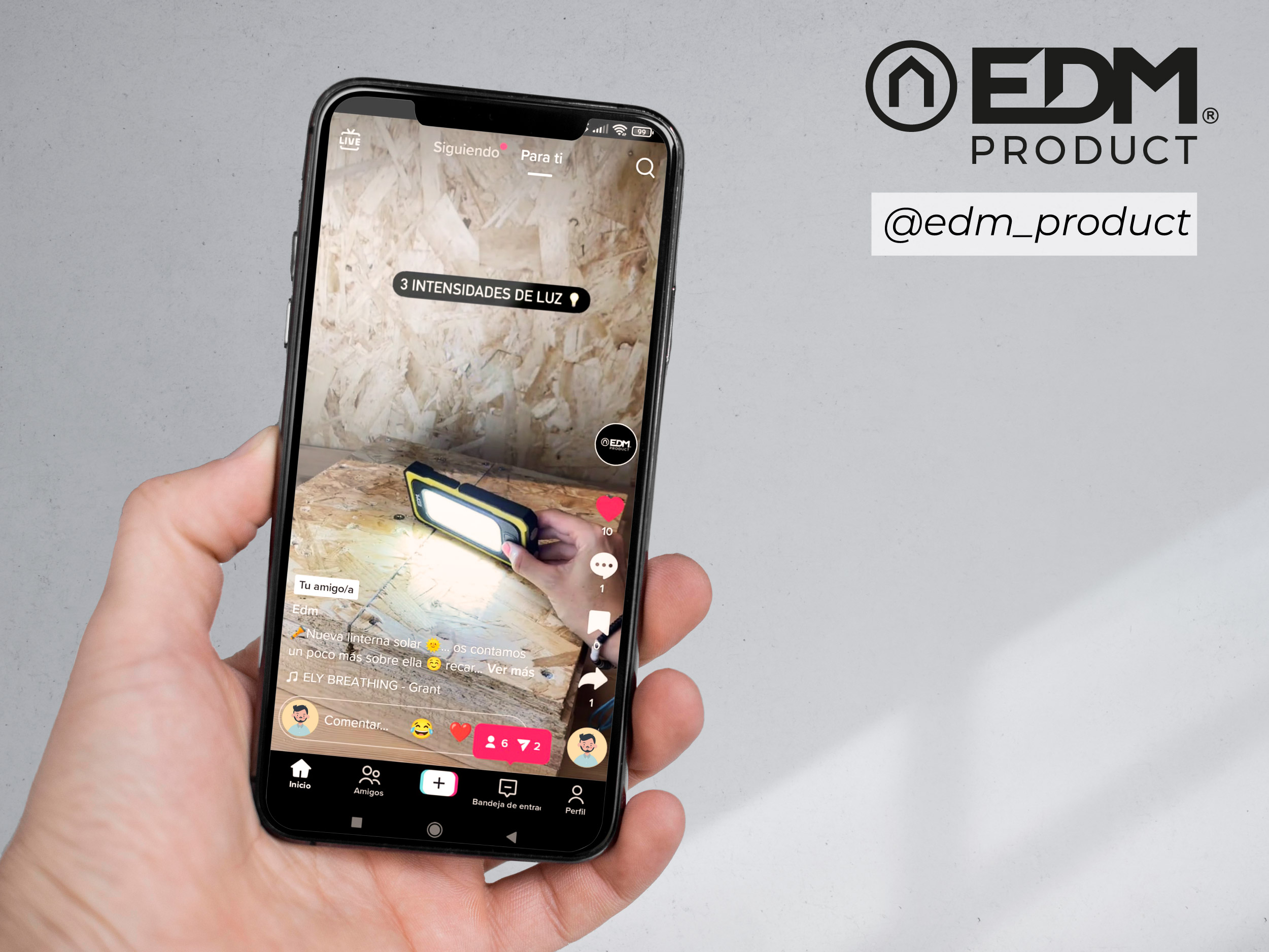 TIK TOK
EDM LAUNCHES ON TIK TOK
Elektro3 launches a TikTok channel to publicize the wide variety of products that the company distributes.
TikTok is a growing social network, and more and more people are consuming its content on a daily basis.
The company wants to show its consumers the experience of its products, with fun videos where the main characteristics of each of them are explained.
The company inaugurates the edm_product channel, presenting two innovative flashlight models, one of them with solar charging capacity, promoting the use of renewable energies. The content will be expanded weekly, showing all kinds of products and news: https://www.tiktok.com/@edm_product.